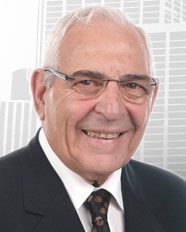 SOL POLACHEK
CHAIRMAN
Sol Polachek's career began in the 1960s in the construction industry. He served for over 30 years as CEO of Magil Construction Corporation, a leading, Montréal-based general contracting firm. Sol's diversification into real estate acquisition and development in the 1980s led to the founding of Magil Laurentian as the management arm of his family's real estate investment company.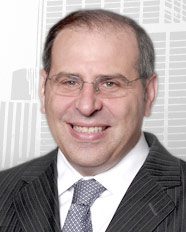 GARY POLACHEK
PRESIDENT AND CHIEF EXECUTIVE OFFICER
Gary has over 30 years of experience investing, managing, financing and developing commercial real estate projects. Gary has extensive hands-on experience in strategic planning, feasibility analysis, and negotiating real estate ventures. Past real estate projects have included: Office, Flex-Office, Industrial, Hotel and Condominiums. Gary plays a key role in setting the overall vision and strategic direction. Over the past thirty years, he has successfully led the team in executing asset strategies, while developing and maintaining strong relationships with all stakeholders. Gary focuses on delivering exceptional service and is a strong proponent of continuous improvement. Gary has a BComm in Finance and Accounting, as well as a BCL and LLB, Civil and common law degrees, all from McGill University.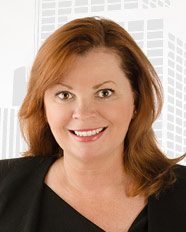 MAUREEN E. FLANIGAN
VICE-PRESIDENT, REAL ESTATE
Maureen leads the company's real estate, acquisition and development platform in Ottawa and Montreal. Maureen is a senior executive with business management and real estate experience with private, institutional, and family-held businesses in Ontario and Quebec. Maureen brings 30 years of commercial real estate and business management experience in development, asset management, property management and leasing for private and institutional organizations.
During her career, Maureen's experience has included many real estate sectors such as office, industrial, residential and retail. Maureen has held senior leadership positions with nationally recognized Canadian real estate organizations in Toronto and Ottawa. Maureen is based in Ottawa.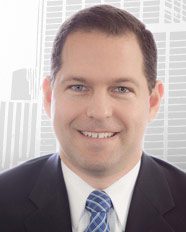 ROBERT UDITSKY, CPA
VICE-PRESIDENT, ADMINISTRATION & ACCOUNTING
Privacy Officer
Robert is responsible for the company's financial portfolio, including real estate accounting, acquisition/disposition due diligence, financing, taxation, risk management and treasury management. Robert is also responsible for information technology, human resources and administration including payroll and insurance. As a member of the senior management team, Robert ensures corporate objectives are achieved and assists in the strategic planning process. After working at a national accounting firm, Robert joined the Magil Laurentian team in 2002 and has knowledge in the areas of real estate investment and property management. Robert has become an effective leader and resourceful problem solver. Over the years, Robert has developed important relationships with financial institutions, tax specialists, accountants and lawyers. Robert has a B Comm. in Accounting and Entrepreneurship from McGill University and a diploma in Accountancy from Concordia University. He is a member of the Order of Chartered Professional Accountants.